The legend of the Miño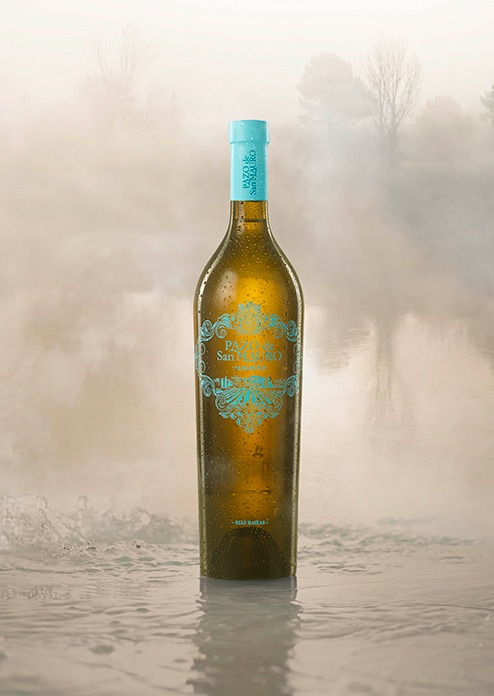 There is a place in Galicia where a river writes its own legend: the Miño, watering this land of myths and inspiring its evocative wines.
We present the new look of Pazo de San Mauro, a truly special albariño: a clear commitment to redesign our brand with an elegant, contemporary, fresh and groundbreaking new image, to match the great quality of our wine.
An albariño varietal that expresses the grape's distinctive qualities: notes of fresh fruit, citrus and floral hints. The harvest is performed by hand, with the vine stocks aged between 16 and 41 years, growing in geologically ancient granite-rich soil with a sandy texture.
Pazo de San Mauro was founded in 1591, making it one of Europe's longest-standing wineries. Located in the Condado de Tea sub-zone, it has its own vineyards, forming a natural amphitheatre that drops down to the banks of the River Miño. An idyllic setting, steeped in legend and mystery, where the Albariño grape used to make this intense and aromatic wine slowly ripens.
This albariño is ideal to enjoy at any time, to serve with canapés, fish and seafood, rice dishes, sushi…
Recent awards: WINE&SPIRITS MAGAZINE 2015, 92 points in the "Best Buy" category, and CINVE 2015 Silver Medal.
Marqués de Vargas, Family Wines & Estates. Excellence and quality.
PCYC Press Office: 91 308 0644
Aquiles Gonzalez – aquiles@pcyc.es
Virginia García – virginia@pcyc.es
Mencía de Morales – mencia@pcyc.es